The Beauty of Timberline® UHDZ™ (Ultra High Definition) Shingles
Friday, September 15 | 2023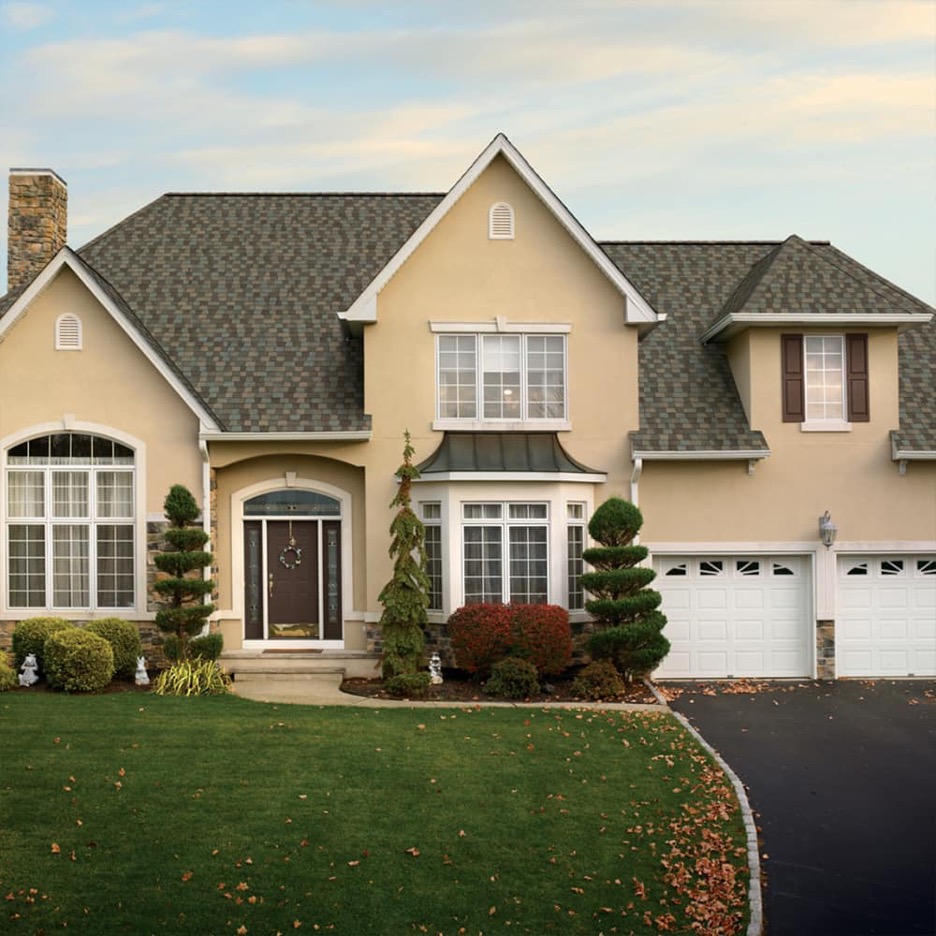 It is easy to focus on the eye-level flashy finishes and aesthetically pleasing touches during home remodeling or new construction projects. However, don't forget to look up! Reshingling the roof ensures the home will remain protected from the elements for decades to come. Using premium Timberline shingles will add a lovely finishing touch to any construction project and can increase property value by 10%* on average. We proudly offer the latest innovation in roofing shingles—Timberline® UHDZ™ (Ultra High Definition) Shingles—to help homeowners and contractors achieve their goals and exceed their expectations.
Enjoy the Unmatched Protection of Timberline® UHDZ™ Shingles
Timberline® UHDZ™ Shingles are manufactured by GAF, the leading roofing manufacturer in North America. Their cutting-edge design goes far beyond simply protecting your home. They also feature a patent-pending Dual Shadow Line technology that helps enhance your sunset-watching experience. These premium laminate shingles are protected by 30 years of workmanship coverage when installed by a GAF Master Elite® contractor.

Where Performance Matters
Every homeowner wants their roof to look nice to help boost curb appeal while protecting their home. Timberline® UHDZ™ Shingles offer the ultimate protection along with impressive aesthetic appeal. Their performance isn't compromised by their sleek and pleasing design.
These shingles withstand environmental pressures, so you don't have to worry about leaks or loose shingles after a rainstorm. They also come with the new 30-year StainGuard Plus PRO™ Limited Warranty that protects against blue-green algae discoloration.
Order Timberline® UHDZ™ Shingles from Contractor Express, Long Island's leading building material supplier since 1981. To learn more about our products or to place your order, call our team today at 516-764-0388!
*Estimated increase in home value is based on the opinions of survey participants. No comparative market analysis or actual sales data was evaluated. Survey commissioned by GAF and conducted by a third party.