Embrace Cutting-Edge Technology With Evolve Stone
Tuesday, July 11 | 2023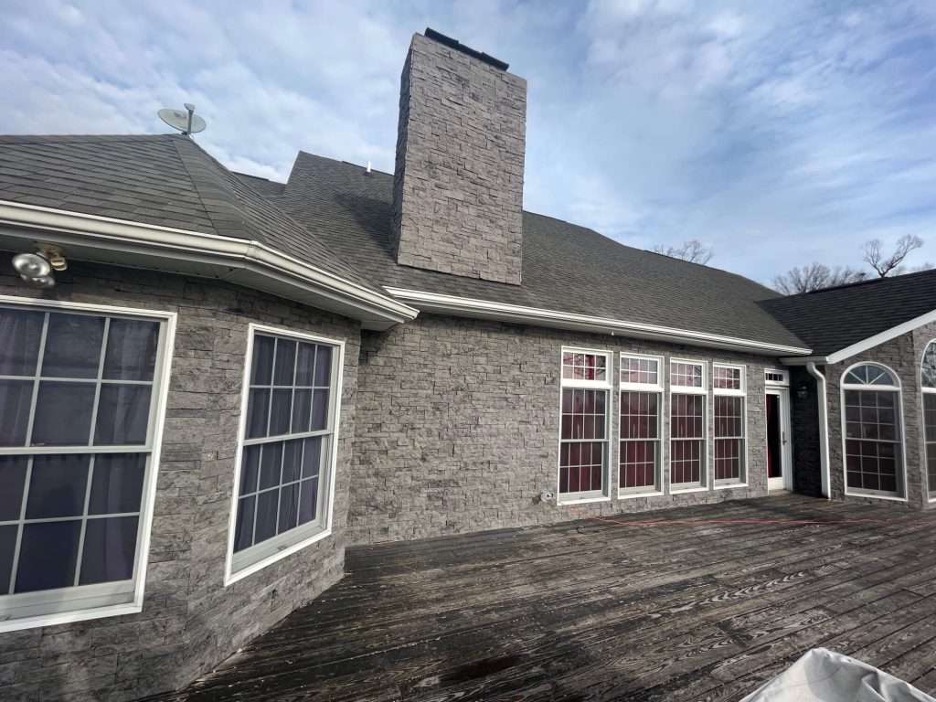 Stunning stone siding is often out of reach for many contractors and homeowners. The installation time is often prohibitive and does not work with project timelines. Other times, the weight of the stone siding isn't compatible with the total project. Evolve Manufacturing is here to change that. They recently added a revolutionary new product to the market, and it will change the landscape for both commercial and residential construction projects.
Meet Evolve Stone®
Evolve Stone® is a new type of siding, taking the construction industry by storm. It features a mortarless finish and can be applied using a finish nailer like other siding options. There is no other product like it on the market. This innovative product allows contractors to add the look of real stone to a building's exterior in a fraction of the time. Installation speed is a stunning 10x faster than that of standard stone surfaces.
Evolve Stone offers contractors the option of purchasing prefabricated sills and corners. But the remainder of the siding can be cut to size on site. It also weighs significantly less than other stone veneers on the market.
Where Style Meets Function
One of the best features of Evolve Stone is its versatility. This unique siding doesn't just work with one style. Instead, it complements numerous design and architectural styles. So its applications are nearly limitless. Consider adding Evolve Stone veneer to your transitional, traditional, or contemporary projects.
This stone veneer mimics real stone finishes, holding its color throughout the entire piece. Homeowners looking to upgrade their siding and contractors seeking an eye-catching finish will love this new option.
Explore Evolve Stone products at Contractor Express, Long Island's leading building material supplier since 1981. To learn more about our products or to place your order, call our team today at 516-764-0388!