Create a Grand Entryway to Any Home With Therma-Tru Entrance Doors
Friday, November 11 | 2022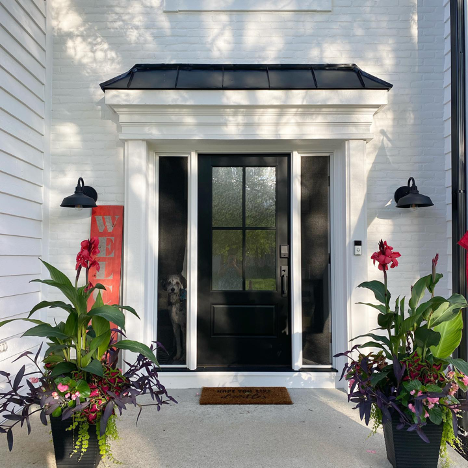 Highlight the distinctive style and architecture of your next home remodeling or construction project with a bold statement. A thoughtfully selected and high-quality entry door can go a long way to improving curb appeal and also increase a home's value. Move beyond basic entry doors and raise your standards with sophisticated, stylish, and high-performing entrance doors from Therma-Tru. With Therma-Tru entrance doors, you can make any home stand out from the rest in the neighborhood.
Why Choose Therma-Tru Entrance Doors?
Entry doors serve many purposes—they're not just a way to enter and exit a house. They shield the home from external elements like weather and pests and they protect the home's inhabitants. But they can also make a bold statement about the style and aesthetic of the architecture. Therma-Tru entrance doors come in nearly unlimited designs, so you can set a higher standard for the style and appeal of any house.
New homeowners will be delighted that the innovative seal of Therma-Tru doors protects their homes from leaks and drafts. This feature not only saves on the energy bill, but it also prevents costly deterioration and damage. Additionally, Therma-Tru's proprietary seal and polyurethane foam core ensure homes are exceptionally energy-efficient.
Therma-Tru doors benefit contractors as well. When you install Therma-Tru entrance doors in your home construction projects, you automatically increase perceived value by 4.2%. With the the long-lasting durability of Therma-Tru doors, you can stand confident that your craftsmanship will withstand the test of time.
Explore the selection of Therma-Tru Entrance Doors at Contractor Express, Long Island's leading building material supplier since 1981. To learn more about Therma-Tru entrance doors or to place your order, call our team at 516-764-0388!