Design a One-of-a-Kind Kitchen - Fabuwood's Custom Color Cabinet Program
Wednesday, October 05 | 2022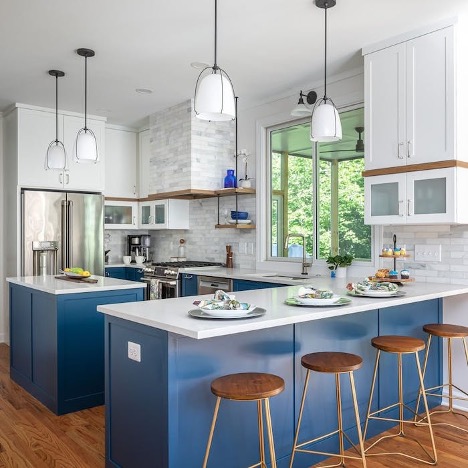 Choosing the right finishing touches for any new home construction or remodeling project takes a bit of finesse. Selecting the perfect paint colors, trims, and moldings will make your interior project pop! Set the tone with your paint selection for cabinets throughout the home—from kitchens and baths to offices and closet spaces.
With Fabuwood's Custom Color Cabinet Program, you can achieve that magazine-worthy aesthetic homeowners love without needing to become an interior design expert yourself.
Why Choose Fabuwood's Custom Color Cabinets?
It is amazing how much color makes a room come together. With Fabuwood's Custom Color Cabinets program, your bathroom, kitchen, or home office project will stand out and make the statement you want. We offer the largest color palette selection possible. You can choose from every Sherwin Williams color, so we are sure you'll find the exact tone your clients are looking for! Some of the most popular colors today are greens and blues, but there are plenty of other options if you're feeling bolder.
When you use Fabuwood's Custom Color Cabinet program, both new and existing homeowners will be thrilled with their cabinetry's striking beauty. Help them find a shade that withstands the test of time or speaks to their unique style. And don't forget about the trim and molding. Choosing a high-quality accent paint will add to the luster and durability of the entire project.
Work with your clients to explore Fabuwood's Custom Color Cabinets selection at Contractor Express, Long Island's leading building material supplier since 1981. To learn more or place your order, call our team today at 516-764-0388!