Quality Meets Savings with Silver Line® Windows and Patio Doors
Thursday, March 31 | 2022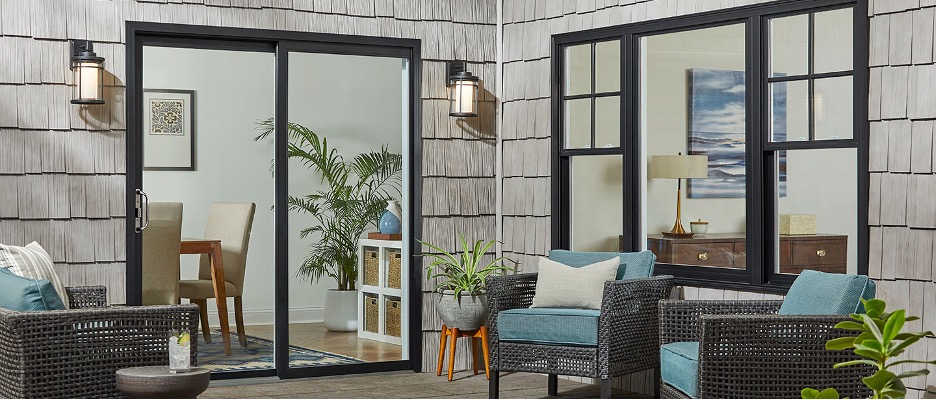 Choosing the right products for any new home construction project can become time-consuming. At Contractor Express, we can help make those decisions easier. When it's time to select the windows and doors for your project, consider Silver Line® windows and patio doors. Silver Line offers a host of solutions allowing you to add a unique and affordable finishing touch to your next construction project!
Why Choose Silver Line® Windows and Patio Doors?
Trusted by countless builders and contractors, Silver Line is one of the leading manufacturers of vinyl windows and patio doors. Their durability, affordability, and wide range of available options make them the perfect choice.
Both product lines have been designed and built to last. All Silver Line windows and doors are constructed to withstand the distinct weather patterns in every region of the country. They also offer a black exterior color option that withstands years of wear and tear. This particular option has a white interior finish, making them the ideal complement to any final interior decor option.
Silver Line boasts multiple eco-friendly certifications. All their vinyl windows and doors are NGBS Green Certified by NGBS Home Innovation Research Labs. In fact, in 2013, Silver Line gained recognition as an Energy Star Partner of the Year, receiving the Sustained Excellence Award for superior energy practices.
Whether you're a homeowner or a contractor, Silver Line windows and patio doors are a smart choice for your next home construction project! The complete line is available for purchase from Contractor Express, Long Island's leading building material supplier since 1981. Contact our team for more information or to place your next order!