Kemper® Is the Name You Know in Cabinetry
Thursday, August 26 | 2021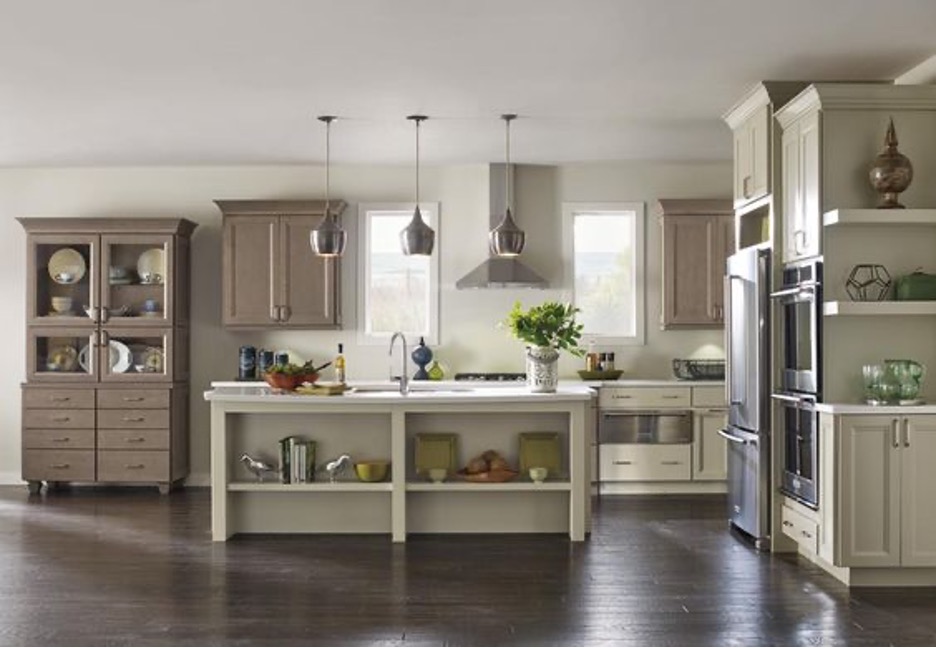 Kemper® is one of the nation's oldest and most well-known cabinet companies in the country. Since their inception in 1926, they have committed themselves to uphold the highest of expectations in quality and service, and their dedication to excellence has paid off. For nearly a century, their customers have remained loyal, and their number of new customers continues to grow.
It all began when the Kemper Brothers began making wardrobes in Richmond, Indiana. In 1928, two years after they first opened, the brothers started offering free-standing kitchen cabinets. By 1956, they offered built-in kitchen cabinets and had begun to carve their way into what they have become: one of the most trusted companies and recognized names in superior quality kitchen cabinetry.
Kemper is a subsidiary of MasterBrand Cabinets, Inc., which also began in 1926, and which became an industry leader that encompasses a broad spectrum of quality cabinet brands. Throughout the years Kemper has been integral in helping the MasterBrand family earn its reputation as one of the industry's top cabinetmakers.
Kemper knows that the perfect kitchen is more than just artfully chosen colors, fine glazes, unique finishes, and modern trends. Creating kitchen cabinets known for their warm materials and classic details woven into modern convenience, Kemper makes any kitchen attractive and functional, providing all the space and built-in storage you need.
Kemper wants to help you build a kitchen that tells your story, and no matter which of their cabinet series you choose for your home or remodel project, they will always be the number-one cabinetry manufacturer in the industry and will continue to provide nothing but the best quality cabinets.
At Contractor Express, we know all about Kemper Cabinets, and we'd love to talk with you about why they are your perfect choice for any project, whether for home remodel or new construction. Contact Contractor Express today to order Kemper Cabinets for your next remodel project!