Embrace the Open Look of Contemporary Style
Tuesday, June 22 | 2021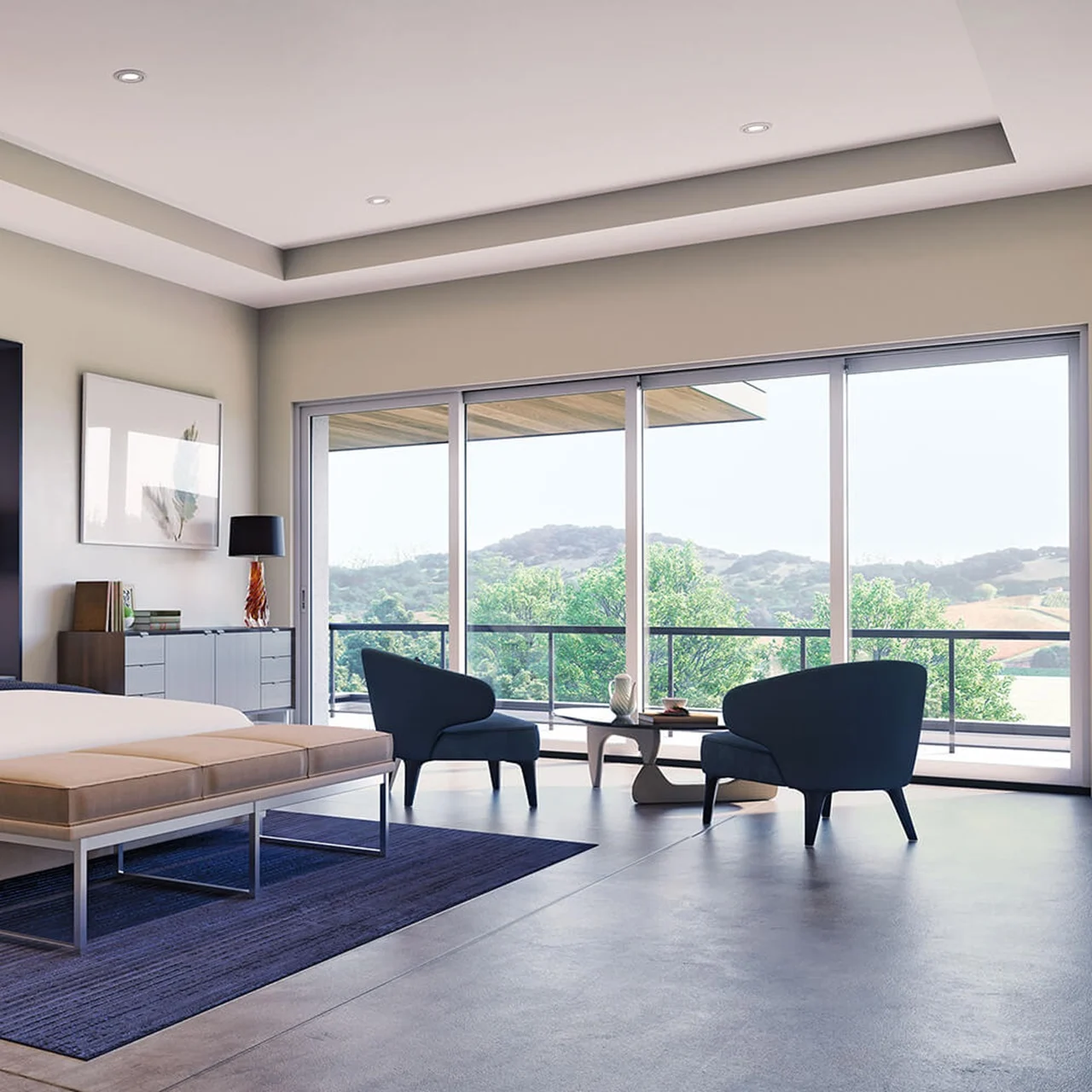 With oversized windows and doors that promote natural light, contemporary windows and doors can bring a sense of airiness and openness to your home. Defined by simplicity, a deliberate use of texture and clean lines, contemporary spaces evolve along with the people who live in them. Since Creating large glass walls is a great way to compliment a modern design and truly blur the boundaries between indoors and out. But mulling together windows to other windows or mulling windows to doors can result in poor performance and a chunky, incongruent aesthetic. The Marvin Signature Modern line was created to solve these very problems.
Marvin Modern windows and doors are engineered to work as part of a high-performing, unified system. The frames on Modern products are made with high-density fiberglass and can achieve larger sizes that perform at scale even in harsh climates. Modern windows and doors also provide narrow and consistent sightlines no matter how complex or large the configuration.
As part of the Marvin Signature® collection, Modern brings exceptional design, performance, and customer experience together—creating a product line that meets the exacting principles and standards of true modern architecture. An innovative high-density fiberglass material, leading thermal performance, consistent narrow sightlines, and a modular system all add up to the Modern product line—a seamless approach to modern design.
Marvin opened their doors in 1912 as a family-owned and - operated cedar and lumber company, since then they have looked for ways to help people live better.
Marvin believes in spaces where you can recharge and escape, places that make you feel healthy, safe, and secure.
If you want to learn more about the numerous Marvin products, contact Contractor Express at www.contractorexpress.com.