Simonton Windows and Doors
Friday, September 04 | 2020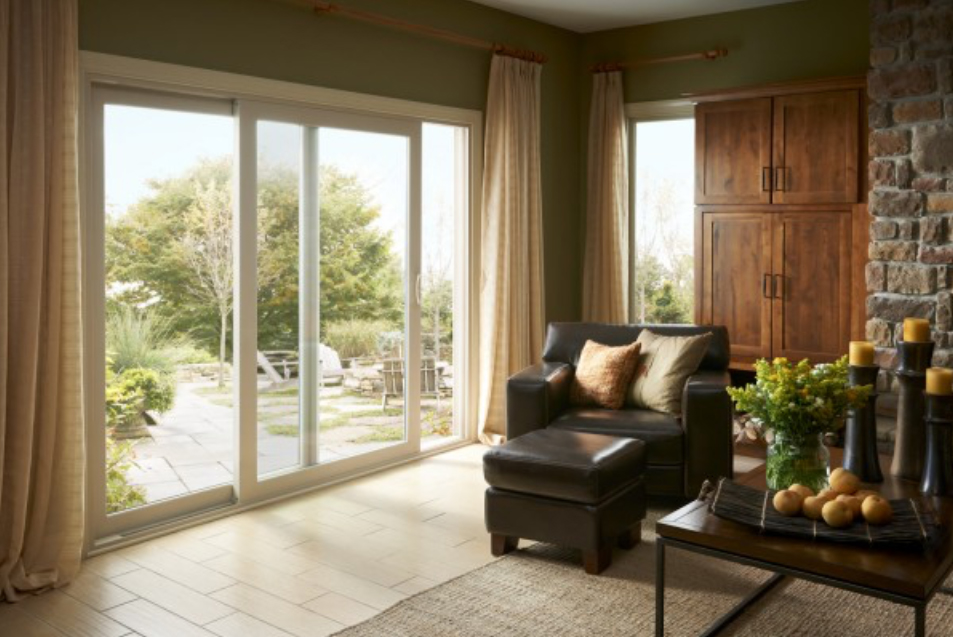 At Contractor Express, we only work with the best of the best vendors. Simonton Windows and Doors has continually been recognized for their excellence and most recently they were rated the "Highest in Overall Quality" by Builder Magazine's 2020 Brand Use Study.
One of Simonton Windows and Doors' best selling products is their INOVO® patio door. This is not your average door and it's no surprise that many people are choosing INOVO® over other patio doors. The INOVO® uses a monorail system which eliminates build up of dirt and water, the sill is made out of fiberglass instead of aluminum which makes it much more durable, and the screen is hung from the top versus the bottom which creates a smoother slide. There are many customizable features such as the number of panels, the outdoor and indoor color, handle texture and color, and the option to add additional security features.
Another bonus to INOVO® patio doors are the glass coatings that Simonton uses to help regulate the temperature of your home throughout every season, keeping UV rays out and protecting your carpet and furniture from fading. All INOVO® patio doors are backed with a lifetime limited warranty for an added peace of mind.
Contractors, we'd also like to invite you to join the Simonton Pro Network. Through this free membership, you will receive free marketing and business listings, helpful training, and you will earn points and rewards for participating in training and purchasing Simonton products. Contact Contractor Express to learn more about Simonton Windows and Doors' INOVO® patio doors and Pro Network.