Canvas Series from Versatex- The "Wow" Factor Your Home Needs
Thursday, August 13 | 2020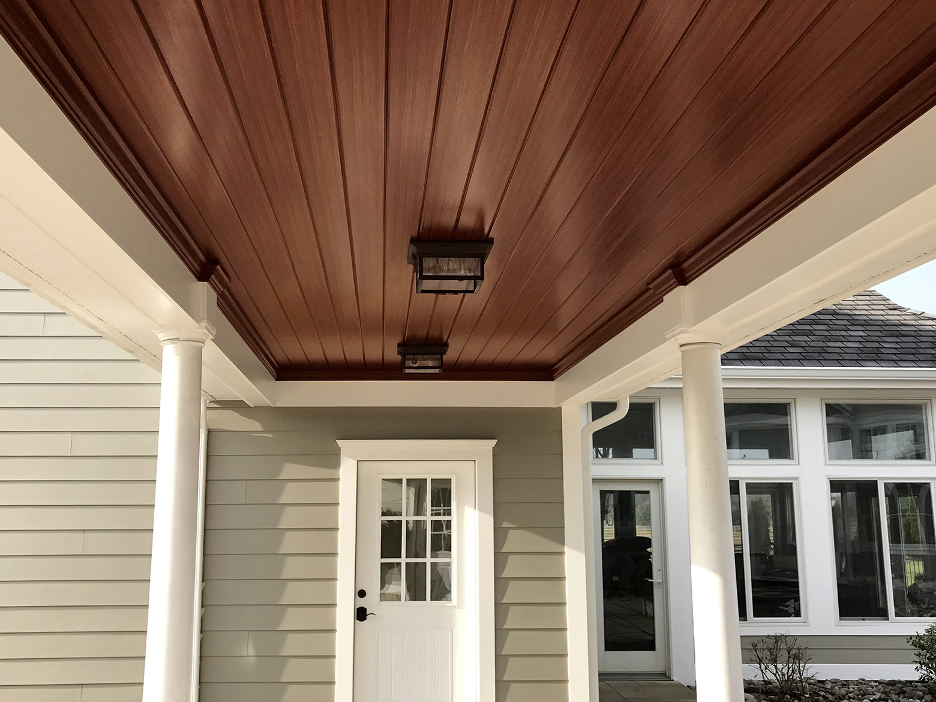 When it comes to design, the sky's the limit and here at Contractor Express, we want to give you the tools to make your visions a reality. Oftentimes a pop of color, or a dramatic accent wall can give a space a new life and a completely different look. For projects like accent walls, porch ceilings, and really anything you can think of, one of our favorite products is the Canvas Series from VERSATEX.
The Canvas Series is a cellular PVC board that gives looks virtually identical to wood, but has the durability of PVC. You will get a gorgeous wood look minus the worry of rotting, and the hassle of cleaning. This high end cellular PVC trim comes in two board options (Stealth Bead and WP4), as well as two moulding options (4" Crown and Bed Mould). With 5 different wood finishes: macore, black cherry, walnut, amber, and weathered grey, the Canvas Series can give your space the "wow-factor" that it's missing.
PVC is more durable than many other materials because it doesn't soak up moisture, is impervious to insect infestations, resistant to sunlight, and holds finishes very well. All of these benefits provide for low maintenance and a lifespan that will last as long as your home.
Do you live in the Long Island area and think that the Canvas Series from VERSATEX could spice up your home? Well, now is the perfect time! Contact Contractor Express today to speak with one of our building supply experts about adding the Canvas Series to your home. We look forward to working with you.