The Metro Collection Adds a Touch of Timeless Elegance to Your Home
Wednesday, June 17 | 2020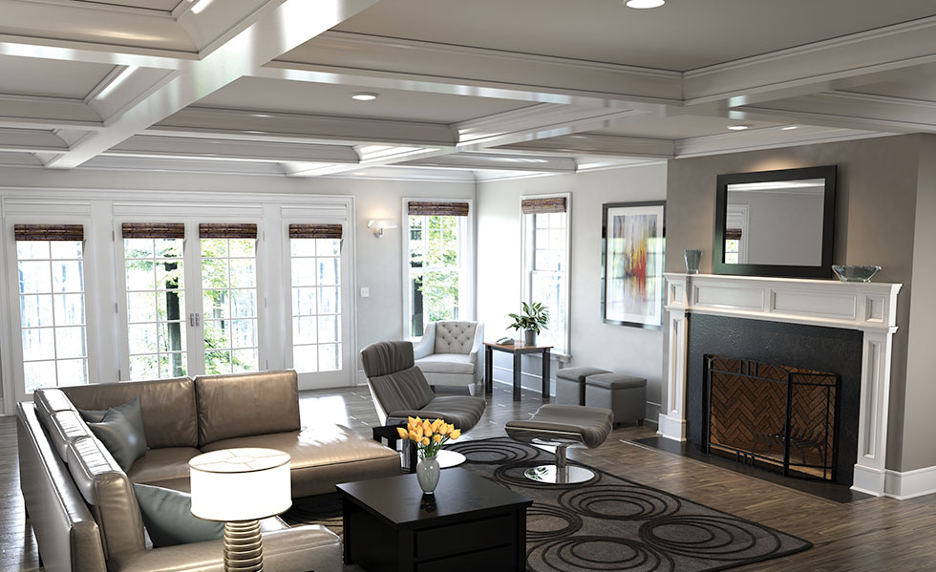 When you're building or remodeling your home, only the best building supplies will do. To make your interior pop with style and elegance, your crown moulding, baseboards, and door casings go a long way in adding that special finishing touch. If you are looking for high quality crown moulding, we recommend The Metro Collection, a modern, sophisticated line of moulding products from Garden State Lumber.
The Metro Collection was created with an emphasis on beveled corners, sweeping curves, symmetrical grooves, and straight line detail to add an elegant touch to any room. With its sophisticated detail and timeless beauty, this collection can be mixed and matched for a wide variety of design details. From exquisite crown and cove mouldings to baseboards, door casings, and back bands, this collection will add simplistic elegance to your home. This collection was created using the highest quality finger joint Radiata pine substrate and coated with a proprietary 3-coat bright white primer for a classic finish. The Metro Collection is available from Contractor Express, a premier distributor of quality mouldings, trimboards, sheet goods, and architectural accents on Long Island.
If you'd like to learn more about The Metro Collection of timelessly modern mouldings, contact Contractor Express, your Long Island crown moulding and wall trim supplier. We've been providing building supplies and working with contractors in Long Island and the five boroughs since 1981. We're committed to remaining the best contractor supplier in the area, and we stock only the best materials available. Contact us today!