Make a lasting impression with Everlast® Advanced Composite Siding
Tuesday, April 14 | 2020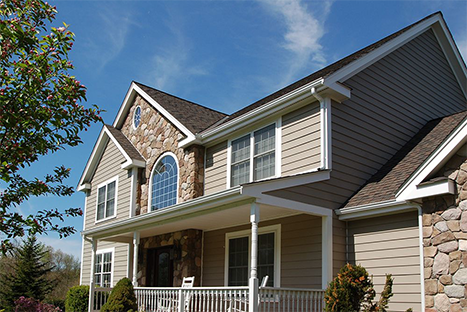 Whether you're a contractor or a homeowner you want the work you do to your house to look great and last a long time. When it comes to siding, you have choices, and you want to choose a high-quality product with long-lasting beauty for the best value. If you want to make a lasting impression with a superior siding that has all the beauty and richness of authentic cedar without the cracking, chipping, rotting, or wood-boring insects that is common with wood, Everlast® Advanced Composite Siding is a great choice for your Long Island home.
Unlike engineered wood, vinyl or fiber cement, this siding will not deteriorate or fade. There is no need for scraping, caulking, or painting. You will get the beautiful look and texture of real cedar siding for life with an industry-best lifetime warranty.
Everlast Advanced Composite Siding is highly water resistant and won't rot, swell, or bow. Made in the USA, this siding is available in a wide variety of low-gloss colors, perfect for any home style or region. These beautiful, rich colors feature UV-stable acrylic polymer for maximum fade resistance, no matter the climate. Some additional features of Everlast Advanced Composite Siding include:
Durable mineral composite with polymer resins and acrylic colorants
Extremely water resistant and ideal for freeze/thaw and coastal environments
Never requires painting or caulking
Highly UV-resistant acrylic capstock with authentic CedarTouch® finish
Tightest and most aesthetic plank-to-plank seams
Impact resistant and superior wind and hail resistance
Minimal contraction and expansion
Requires no specialty tools, so it's easy to install
Stainless steel seam brackets create tight seams
If you would like to learn more about installing Everlast Advanced Composite Siding on your Long Island home, contact Contractor Express today. We've been working with contractors and providing building supplies in Long Island and the five boroughs since 1981. We stock only the best materials, and we're dedicated to remaining the best Long Island contractor supplier in the area. The professionals at Contractor Express can help you with the best building supplies available. Contact us today!